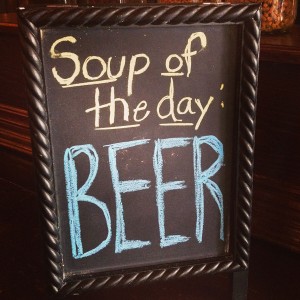 Happy Hour is 4-6pm daily! YellowBelly pints $4.50
Mondays
Mmm…Mondays! Downstairs in the UnderBelly, "M" themed specialties and drink specials. The UnderBelly seats about 45, so reservations – though not required – are recommended! (709) 757-3784
1st Annual Charity Golf Tournament
Sept 1, 2016 at Bally Haly Country Club in St. John's. Click here for more information.
Trivia Tuesdays!
[Currently on hiatus for the summer, back in the fall!] Just $2 to play. Upstairs in the Public House, every Tuesday night at 9pm. Teams can be as small as 2, as large as 6! Prizes to be won, and half of the 50/50 draw goes to the Alzheimer Society on Newfoundland and Labrador. Bring your brains!
Wednesday Nights
Whisky Wednesdays, downstairs in The UnderBelly. Flights of whisky from around the world, top shelf whisky without the top shelf prices.
Friday Nights
Mick Davis live! 10pm on Friday nights. No cover.
Happy Hour in The UnderBelly!
5-7pm daily, YellowBelly pints $4.50