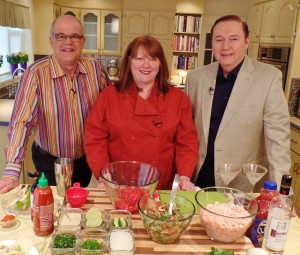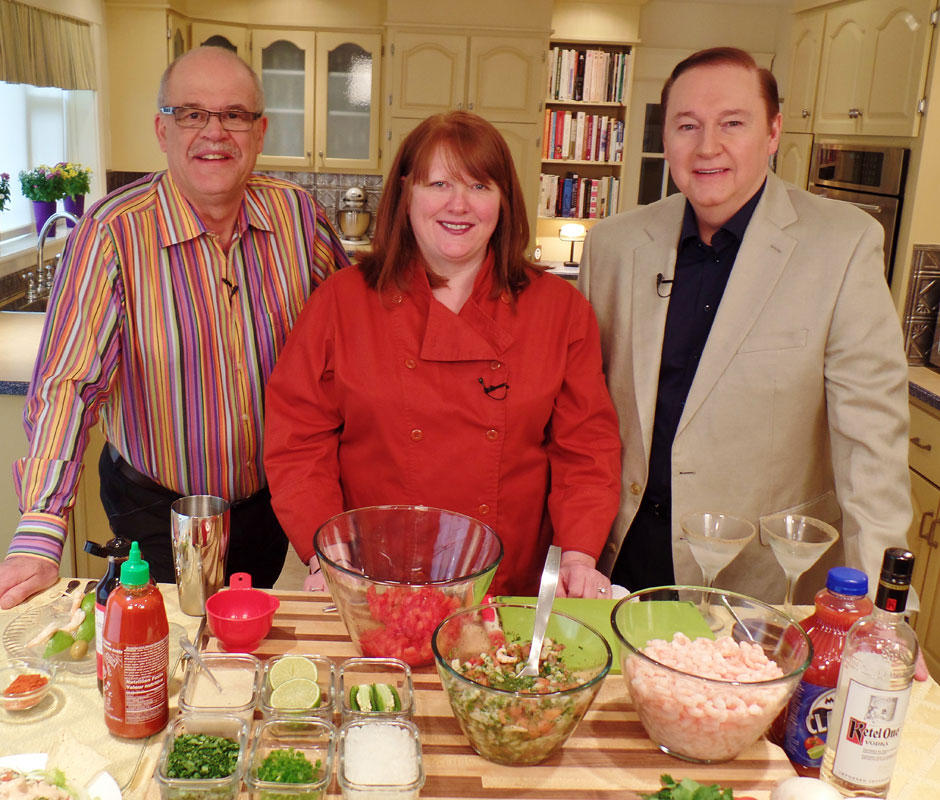 Update: Brenda's latest appearance airs starting Sunday, Sep 28 at 7pm on Rogers 9!
One Chef, One Critic is a popular Rogers TV program airing new episodes on Sunday nights, and repeating throughout the week. From the OCOC website:
"One Chef One Critic is a unique cooking show where together, Steve and Karl take us on a flavourful journey through the culinary world. They start in Karl's kitchen cooking up delicious and distinct recipes that hilite local ingredients artfully presented. Each week, Karl and Steve are joined in the kitchen by a special guest, ranging from a visiting celebrity to a representative of a local community group, who either "cooks it up" or assists in the preparation as they converse with Steve and Karl.
"From week to week, Steve "shops around" a bit, advising on when and where to buy the best produce, where to get the latest in neat and nifty kitchen gadgets. Karl, on the other hand, introduces us to the "culture of food". He talks to those "in the nose" to check out appropriate wines to complement the menu, takes a celebrity out for St. John's fish and chips, and keeps us up to date on trends in dining out.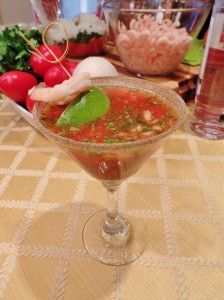 "So remember to tune into Rogers TV, Cable 9 on Sundays at 7pm  to watch the premiere of One Chef One Critic. It will tickle your taste buds. And just in case you miss it we will repeat the same show Monday through Friday at 7pm."
Brenda O'Reilly recently returned to OCOC in an episode airing soon (watch the site for showtimes/details). Brenda made a Newfoundland Shrimp & Spicy Tomato Martini, which everyone agreed was superb. Well, of course!
For more, visit One Chef, One Critic online, and tune in on Rogers TV.