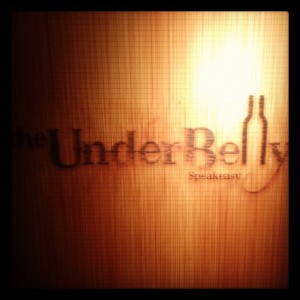 The UnderBelly
St. John's, Newfoundland, is not only beautiful, historic, and home to some of the finest people in Canada – it's also the oldest city in North America. This makes the UnderBelly one of the oldest rooms! Drop down for a complimentary tour of the room to explore its creativity and history.
Nestled in the deep stone of the YellowBelly's underground, the UnderBelly resides as Newfoundland's only Speakeasy. Not only do we offer the finest selection of Rum, Whiskey and Port, the UnderBelly also has a delicious selection of martinis, cocktails, premium highballs, wine and champagne. Our classic drink menu can't be beat!
Check out our unique beer selection!
The Wexford Wheat, YellowBelly Pale Ale, Fighting Irish Red, and St. John's Stout are an incomparable bunch. Our crafted beers are just some of the many famous features of YellowBelly. We also offer a variety of domestic and imported beers for every taste.
Read more: Vacay.ca Names YellowBelly Brewery #4 Brew Pub in Canada
The UnderBelly also offers the full YellowBelly menu, including our Chef's delicious daily features that will satisfy any craving. Call down anytime to make a reservation!